The Flower Pot

"The Power of the Plant"
—
Cannabis is king, or at least that's the buzz in California, where the end of prohibition means wild new opportunities in the business of wellness. Founded by web designer and integrative health coach Rebecca Kershberg, Los Angeles-based digital emporium The Flower Pot curates remedies and life enhancements from the finest corners of the plant-healing industry. None of it is psychoactive per se, but the site's CBD edibles, smoking accoutrements and powerful plant tinctures certainly contribute to a high-vibe lifestyle.
The Task
The cannabis industry is such a Wild West at the moment, and we're still learning how to market the powers of the plant in an inspiring way. There is a lot of work ahead toward legitimizing cannabis and educating those who might benefit from its healing properties. The challenge with The Flower Pot was to balance the brand's scientific expertise with the dreamier side of cannabis use while maintaining a palpable enthusiasm around the possibilities of the plant.
The Execution
We created a voice that complements the brand's psychedelic-chic visuals and pastel color scheme. The Flower Pot personality turned out to be a bit of a Gemini—there's a duality to her. On one hand, she is very practical, a stickler for pure ingredients and pragmatic outcomes. At the same time, she is a medicine woman—a true visionary, ready to lead her tribe into an entirely new frontier of wellness and consciousness. Hers is an evolved understanding of the holistic nature of human health and its inextricable connection to the natural world. This means medical terms and ingredient knowledge mixed with empathy and imagination. Poetry backed by authority is a powerful catalyst for building a movement.
To promote The Flower Pot's well-curated collections, we created an in-depth gift guide for any occasion. Featuring 10 archetypes (adventurers, nurturers, aesthetes, etc.) and eye-popping product vignettes, the beautifully designed digital piece offers valuable assistance in the art of gifting well.
eCommerce Copywriting:
High-Vibe Shopping
Researching plant remedies should be a fun, calming experience. The Flower Pot's eCommerce portal encourages education and discovery through well-curated collections, modern design and vibrant photography. Our copy guides the user with inspiration and information that never wavers from a caring and authoritative voice.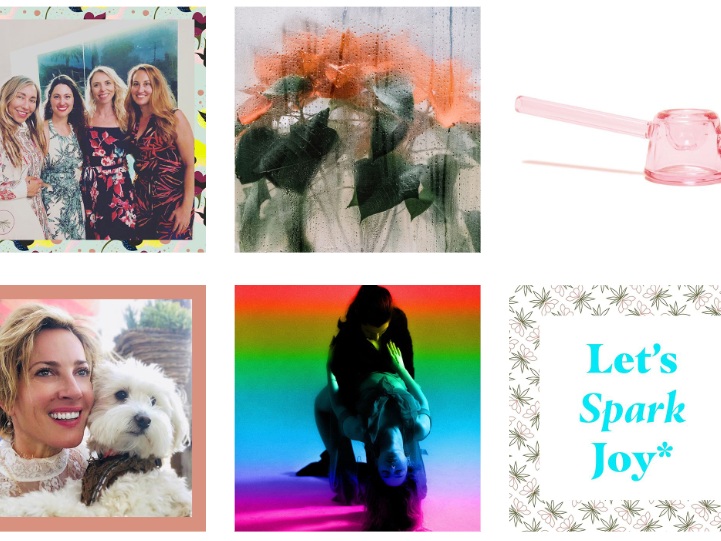 Establishing trust in the cannabis space is about community. Using The Flower Pot's inspiring imagery to draw users closer to the brand, our captions and hashtags offer valuable bits of healing wisdom, and encourage fans to share their own wellness journeys. News, events, offers and product features are mixed in for a dynamic feel.
Could your brand benefit from a high-vibing voice strategy?